K&F Concept DJI Mavic 3 NANO-X Series 3pcs Filter  Set Price in Bangladesh
The K&F Concept SKU.2006 DJI Mavic 3 Filter 3pcs Set is a set of three filters designed specifically for the DJI Mavic 3 drone. The set includes a ND8 filter, a ND16 filter, and CPL filter, each of which is designed to reduce the amount of light entering the camera lens by different amounts.
ND filters are useful for a variety of photography and videography applications, including reducing shutter speed for smooth cinematic footage, reducing lens flare and glare, and allowing for more creative control over exposure in bright lighting conditions.
The K&F Concept filters are made with high-quality optical glass and feature a multi-layer coating to minimize reflections and ensure maximum image clarity. They are also lightweight and easy to install, making them a great addition to any DJI Mavic 3 drone kit.
ND8 Filter: This filter reduces the amount of light entering the camera by 3 stops, which is suitable for shooting in partly cloudy conditions or when shooting near water.

ND16 Filter: This filter reduces the amount of light entering the camera by 3/4 stops, which is ideal for partly cloudy day and normal sunny day.

CPL Filter: This filter is a circular polarizer that reduces glare and reflections from non-metallic surfaces such as water, glass, and foliage, making colors appear more vibrant and the images more contrasty.
The filter is made of AGC optical glass with 28 layers of nano-coating

28-layer coating minimizes reflections, flare and improves image quality, and the hydrophobic coating is also waterproof and anti-fouling

Frame bayonet design, fits perfectly with the body lens base, easy to install/remove

The weight of the filter is only 3.2g, which does not affect the gimbal load (ND filter weighs 3.2g, CPL and ND&PL weighs 4.2g)

The surface of the filter is blackened to minimize reflection and reduce the impact on imaging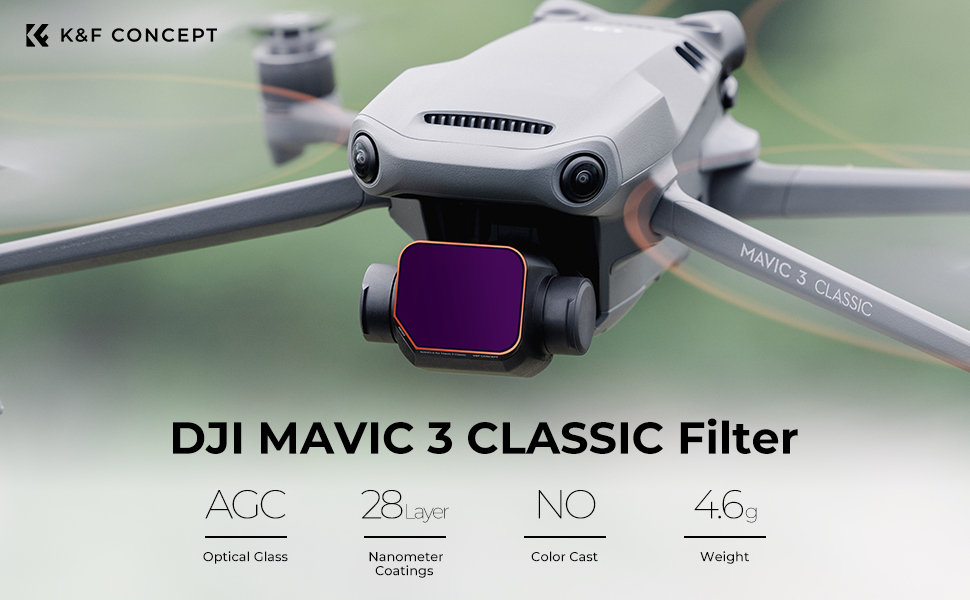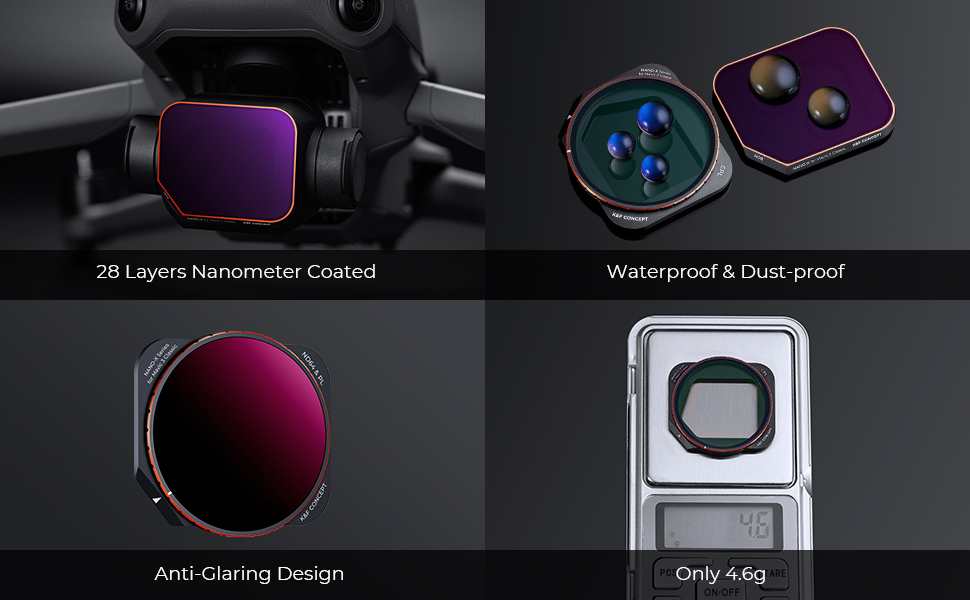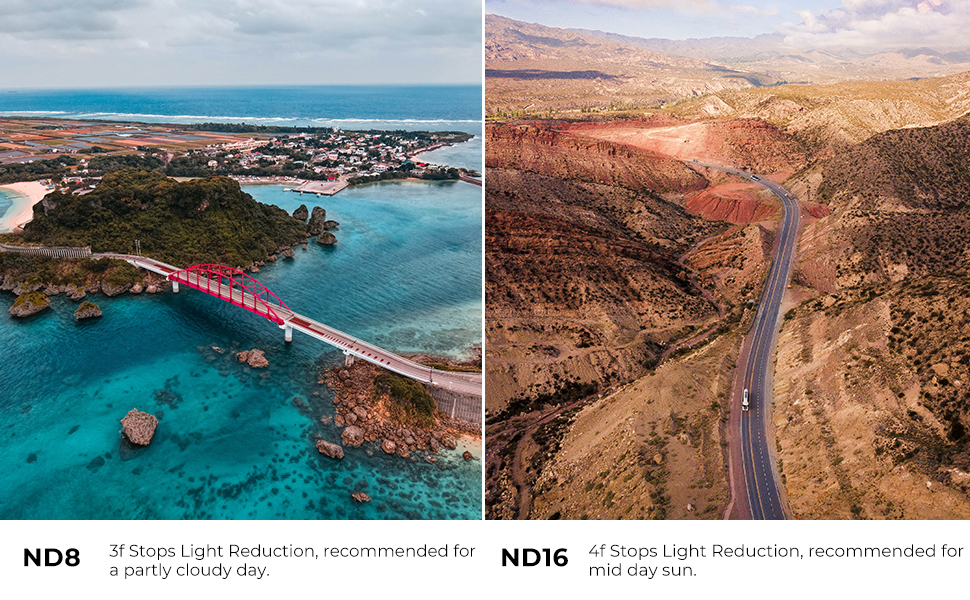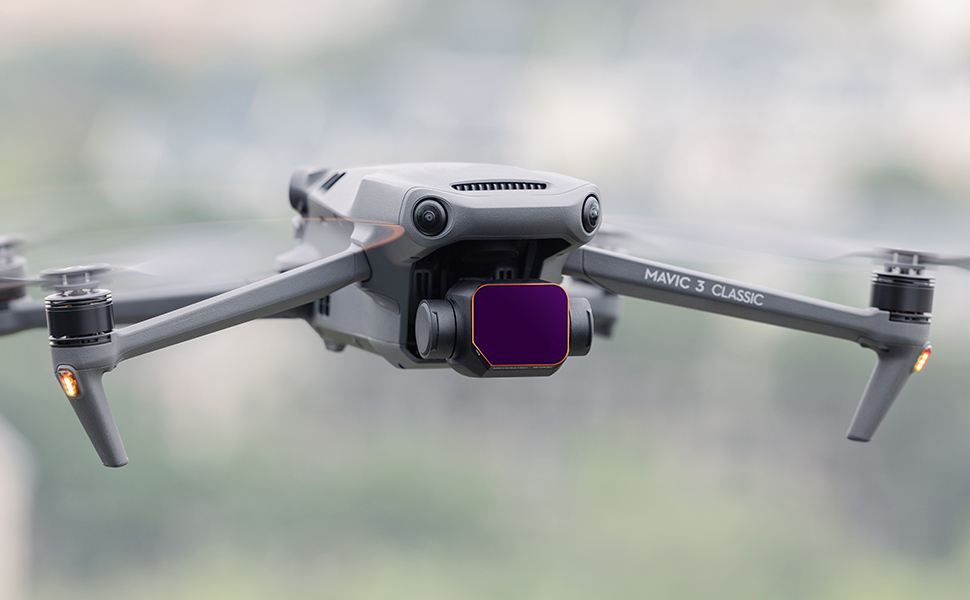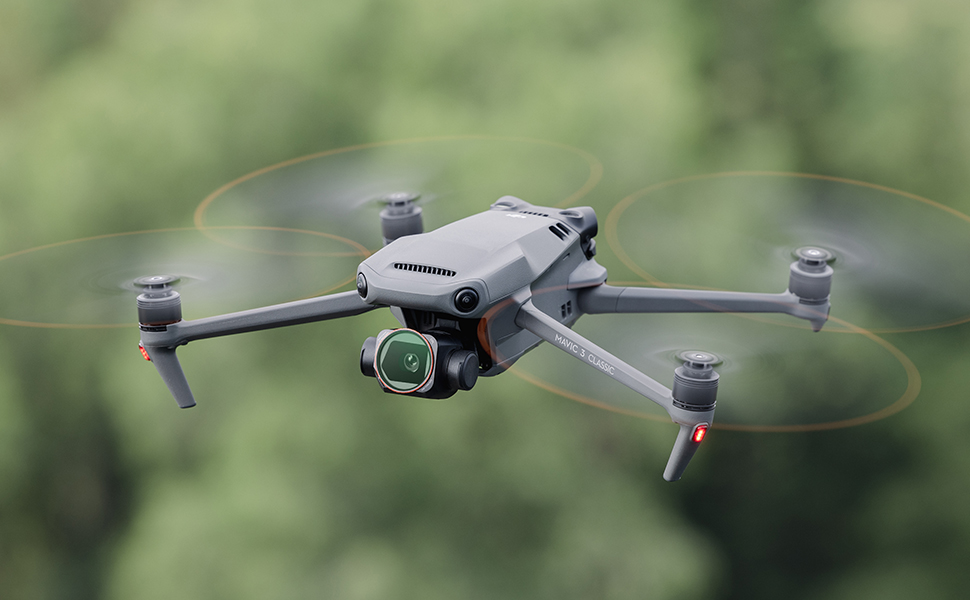 What is the Latest Price of K&F Concept DJI Mavic 3 Filter Set in Bangladesh?
Please check the latest price of K&F Concept DJI Mavic 3 Filter Set on above. Also, you can purchase our all K&F Concept camera lens filters by amazing offers and get secure payment & fast home delivery. Please check our all K&F Concept camera lens filters collection – https://camerasourcebd.com/product-category/photography/lens-filter/