K&F Concept DJI Mini3 Pro Drone Filter Set Price in Bangladesh
The K&F Concept SKU.1956 NANO Series DJI Mini3 Pro Drone Filter Set includes three filters: a CPL (Circular Polarizer), ND8 (Neutral Density 8), and ND16 (Neutral Density 16) filter. The CPL filter helps to reduce glare and reflections from non-metallic surfaces such as water and glass, making the colors more vibrant and the image clearer. The ND8 filter reduces the amount of light entering the lens by three stops, which is useful when shooting in bright sunlight or when you want to create a motion blur effect. The ND16 filter reduces the amount of light entering the lens by four stops, which is even more useful in extremely bright conditions. Filter Set is a great way to improve the quality of your drone's photos and videos. The filters can help you control the exposure, reduce glare, and improve color accuracy. They are also very durable and easy to use.
Overall, this filter set can be a useful addition to your DJI Mini3 Pro drone photography equipment, allowing you to capture high-quality images and videos in various lighting conditions with reduced glare and controlled exposure. 
The filter adopts AGC optical glass, 28 layers of nano-coating, with waterproof and anti-fouling functions

The surface is blackened to minimize reflections and flares and improve image quality

The frame bayonet design fits perfectly with the fuselage lens base and is easy to install/remove

The filter weight is only 0.7g, which does not affect the gimbal load

Complimentary set of Mini 3 Pro propellers 

Which provides ultra-high light transmittance and minimizes reflections and flares.

The filters are also water, scratch, and smudge resistant.

The filters are made to fit the DJI Mini 3 Pro drone and have an aerospace grade aluminum alloy frame.

The filters come with a carrying case for easy storage and transport.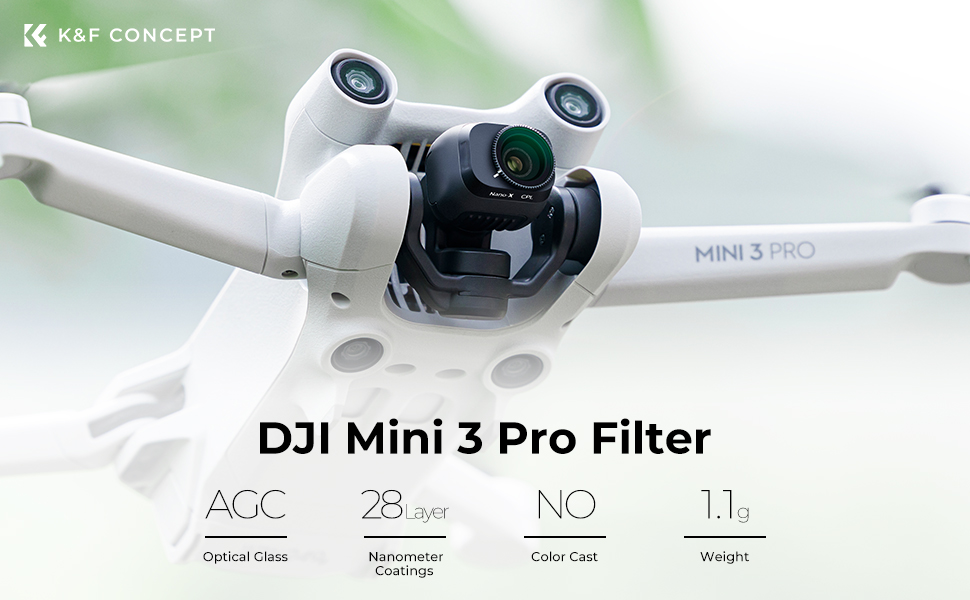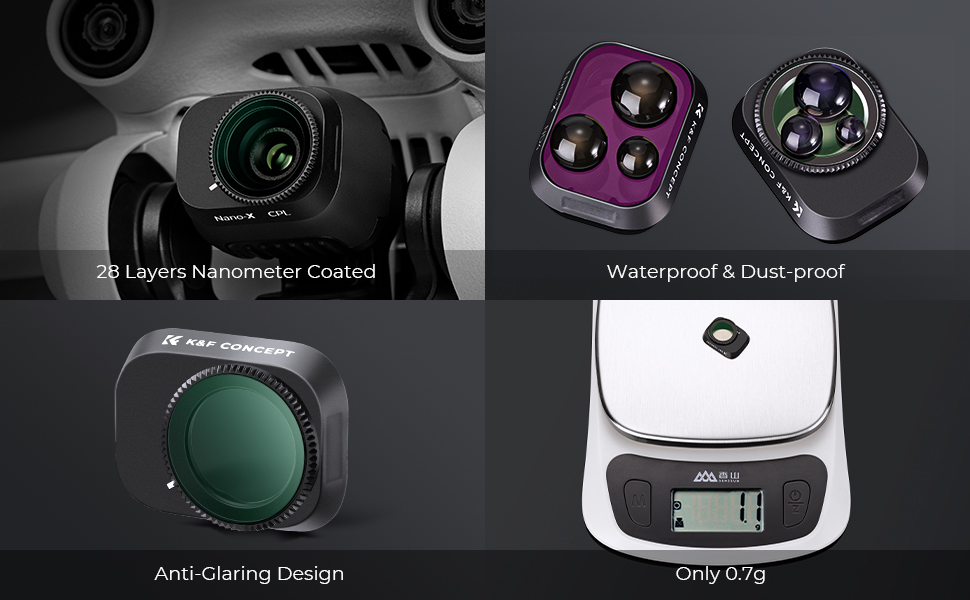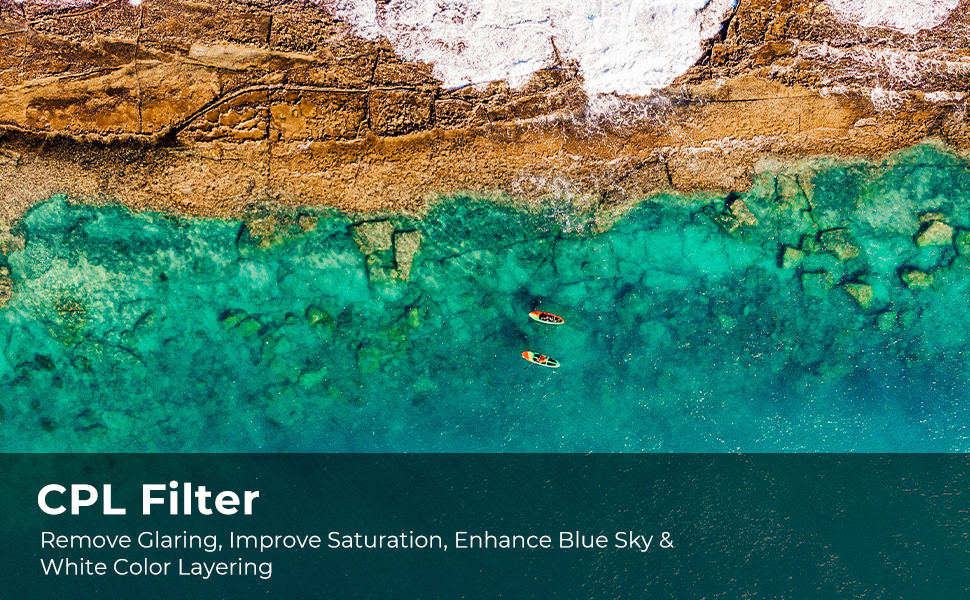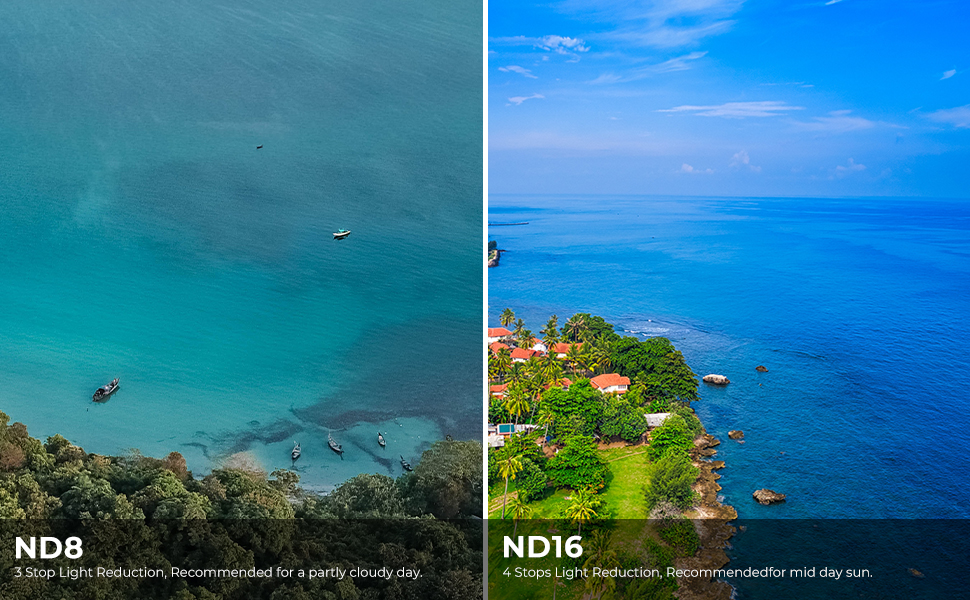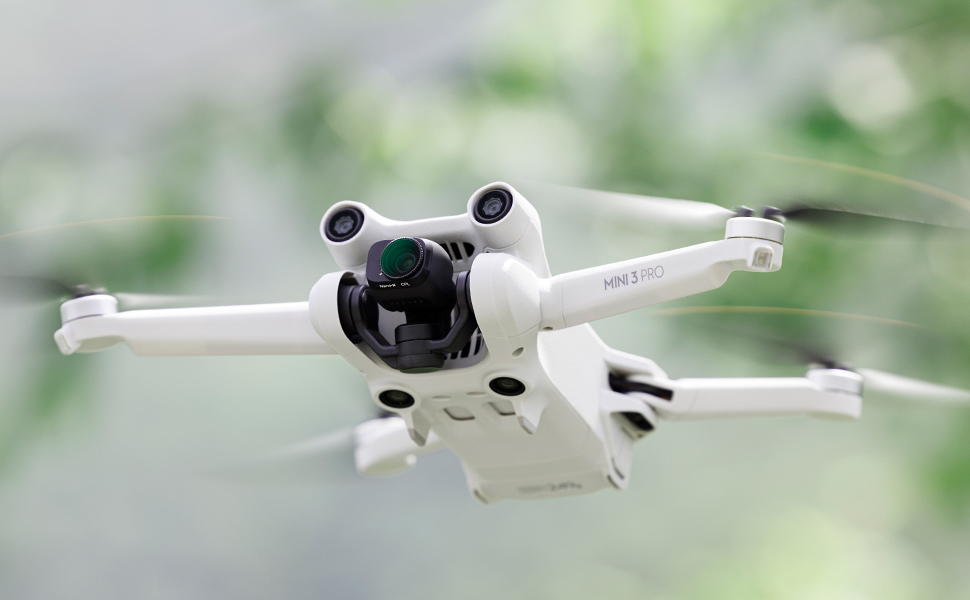 What is the Latest Price of DJI Mini3 Pro Drone Filter Set in Bangladesh?
Please check the latest price of K&F Concept DJI Mini3 Pro Drone Filter Set on above. Also, you can purchase our all K&F Concept camera lens filters by amazing offers and get secure payment & fast home delivery. Please check our all K&F Concept camera lens filters collection – https://camerasourcebd.com/product-category/photography/lens-filter/