K&F Concept KF31.033 Heavy Duty Gimbal Head Best Price in Bangladesh
The K&F Concept KF31.033 Heavy Duty Professional Gimbal Head is a specialized camera accessory designed to provide smooth and stable movement for large telephoto lenses when capturing wildlife, sports, or other fast-moving subjects. It allows photographers to easily track and pan their camera with minimal effort, reducing strain and ensuring sharp, steady shots.
The gimbal head is built to handle heavy camera setups and long telephoto lenses. It is made of durable and high-quality materials, such as aluminum alloy, to ensure stability and durability. The gimbal head utilizes a specialized gimbal mechanism that allows for smooth and fluid movement in both vertical and horizontal directions. This ensures precise tracking and panning without any jerks or shakes. The KF31.033 features an Arca-Swiss compatible quick release plate system, which enables easy attachment and detachment of your camera and lens. This makes it convenient for quickly switching setups or using multiple cameras.
The gimbal head provides adjustable friction control, allowing you to fine-tune the tension based on the weight of your camera setup. It also features locking mechanisms to secure the camera in place once you've found the desired composition. The head offers a full 360-degree rotation, allowing for smooth panoramic shots and effortless tracking of moving subjects. It includes a built-in bubble level and a scale for precise and level adjustments, ensuring accurate composition and alignment. The gimbal head is designed with ergonomics in mind, featuring comfortable handles and knobs that are easy to grip and operate.
the K&F Concept KF31.033 Heavy Duty Professional Gimbal Head is a reliable and sturdy accessory for photographers working with large telephoto lenses. It provides smooth and stable movement, allowing for precise tracking and panning, while offering flexibility and ease of use. 
Bird-watching pan/tilt – is used for sports tracking, suitable for shooting birds or sports events. A pan/tilt can easily capture the shooting template in all directions
Structure – Using 6061 aluminum alloy, the gimbal weighs more than 1.7kg, sturdy design and structure, stable, fast moving horizontally and vertically
Performance – The horizontal adjustment of the lens platform can accurately position any size lens and the center of gravity calibration ruler of the camera system
Panorama shooting – The rotating base and vertical arm can be rotated 360 degrees (horizontal and vertical), which can meet the needs of photography from different angles
Quick release plate system – Universal Akka standard quick release plate, including standard 1/4 inch quick release plate and level. Anti-slip design on quick release plate
Overall, the K&F Concept KF31.033 Gimbal Head is a great option for photographers and videographers who need a specialized tripod head for heavy camera setups and telephoto lenses. Its unique gimbal design provides smooth and stable movement, while its high load capacity and compatibility with a wide range of tripod legs make it a versatile option for a variety of shooting situations. The quick release plate and ergonomic design also make it easy and comfortable to use.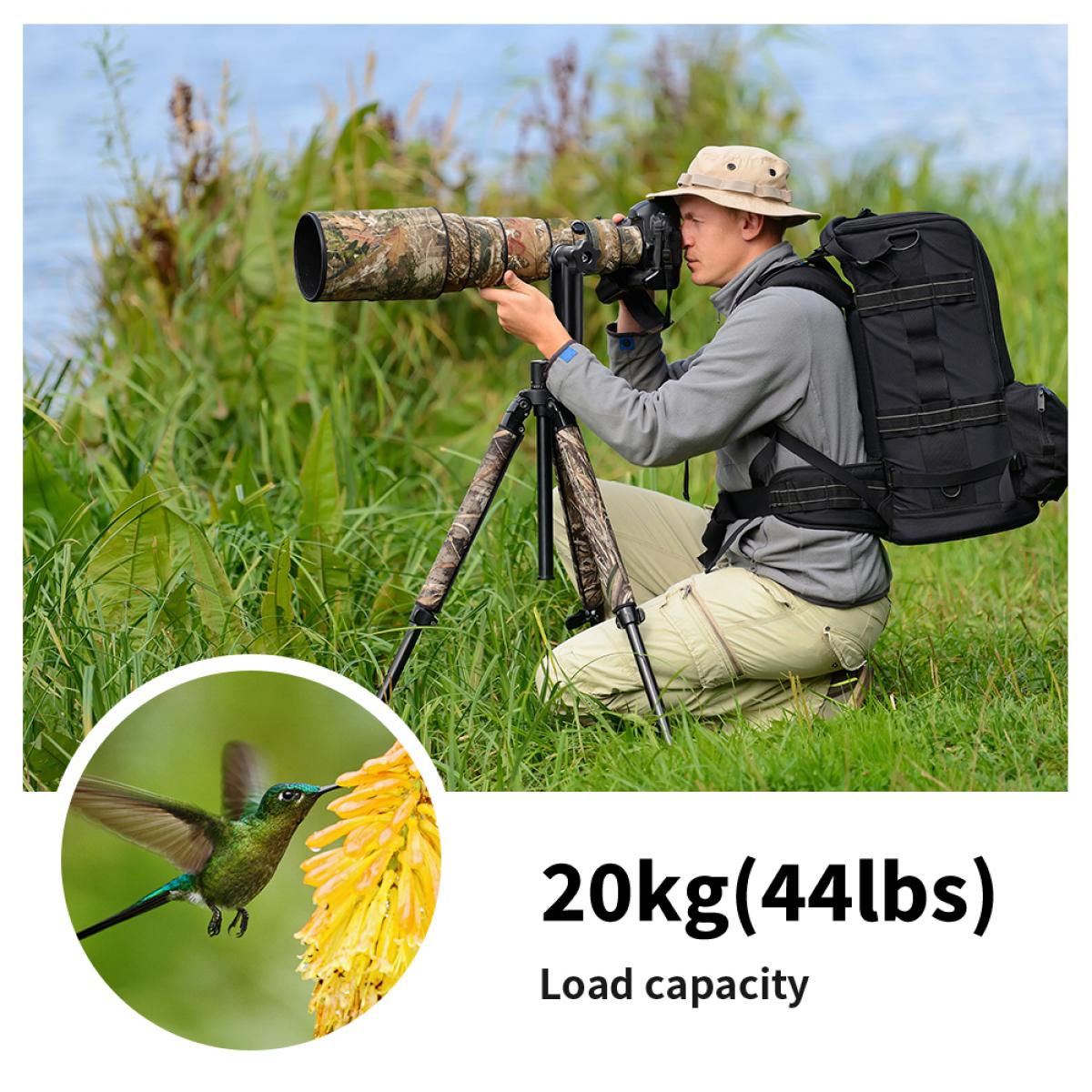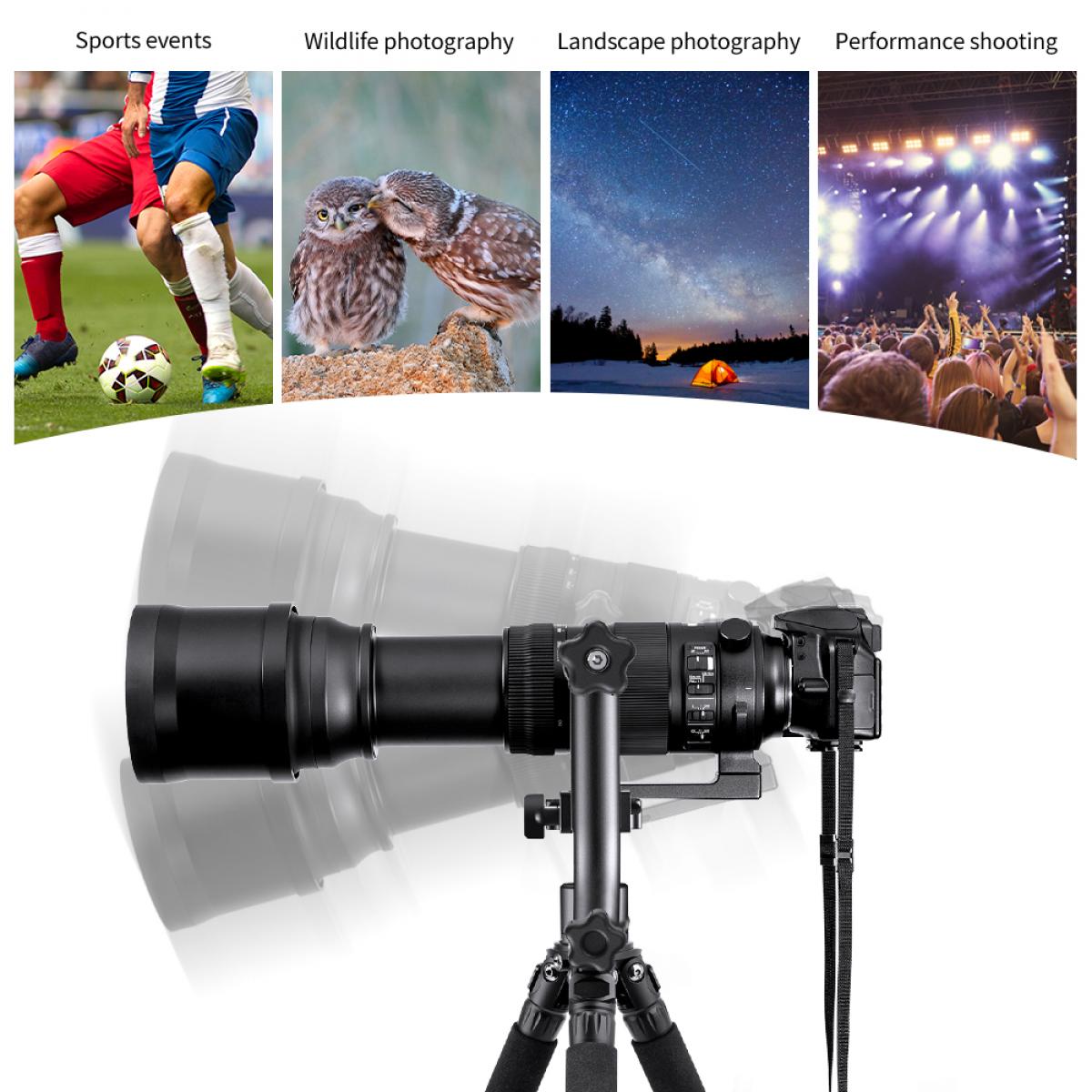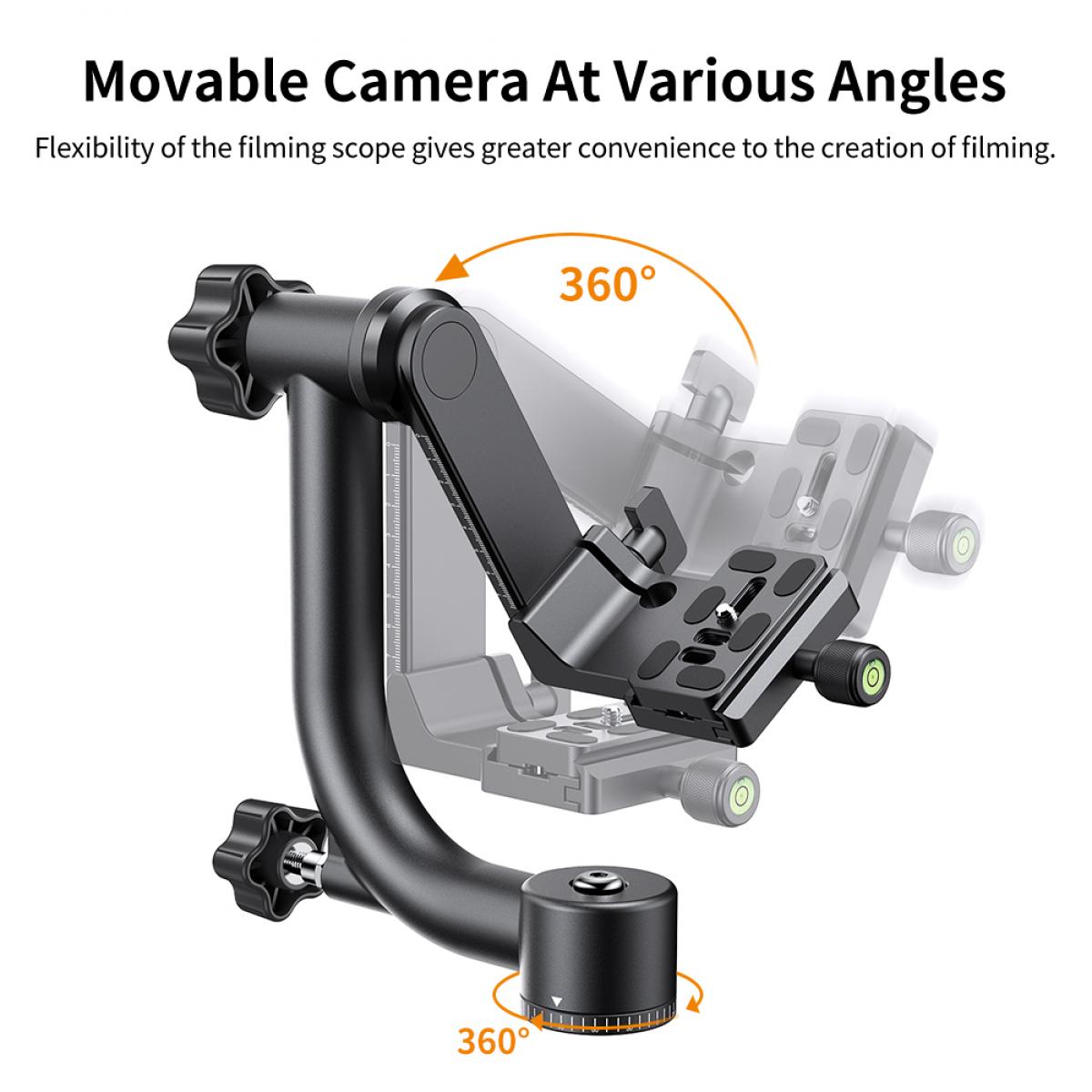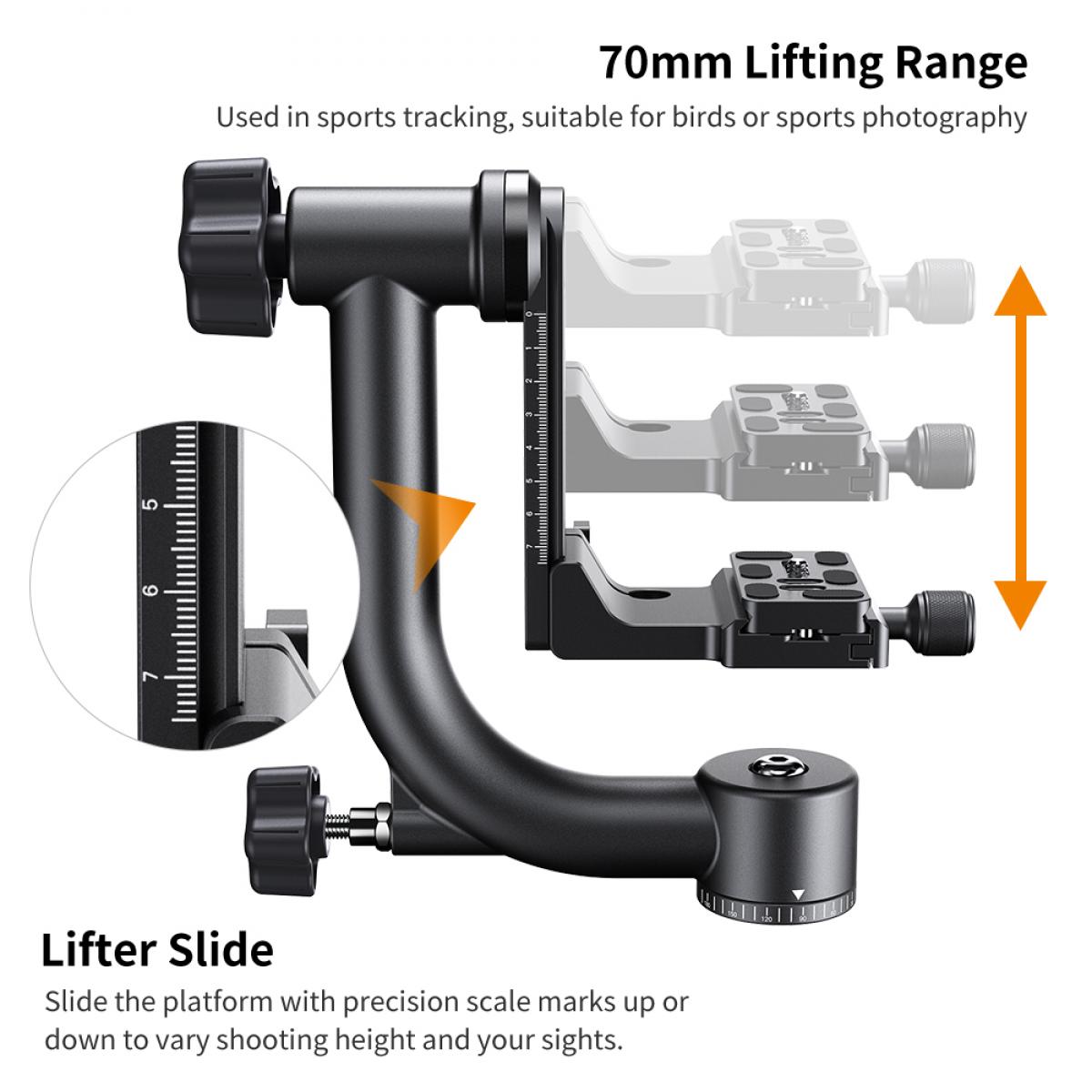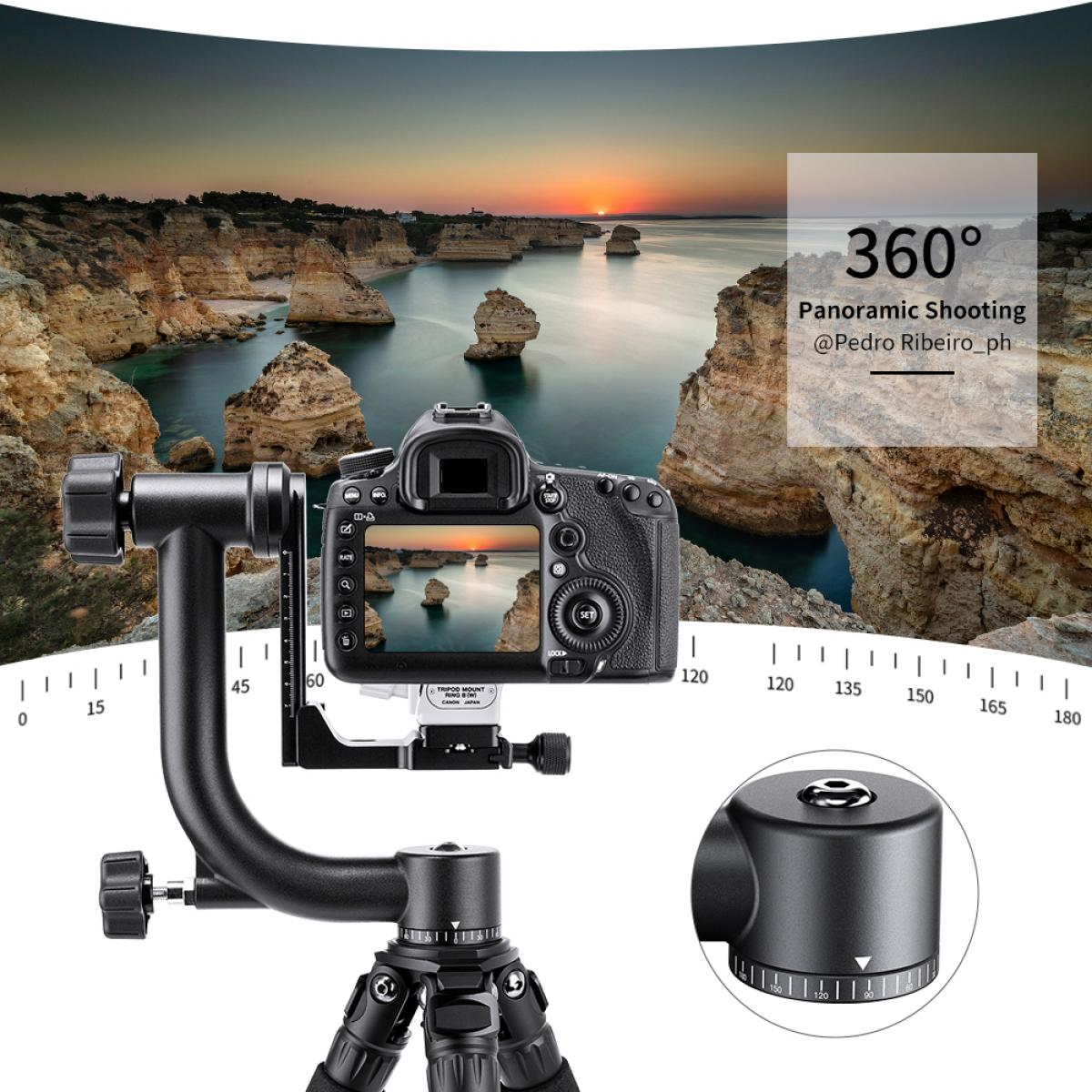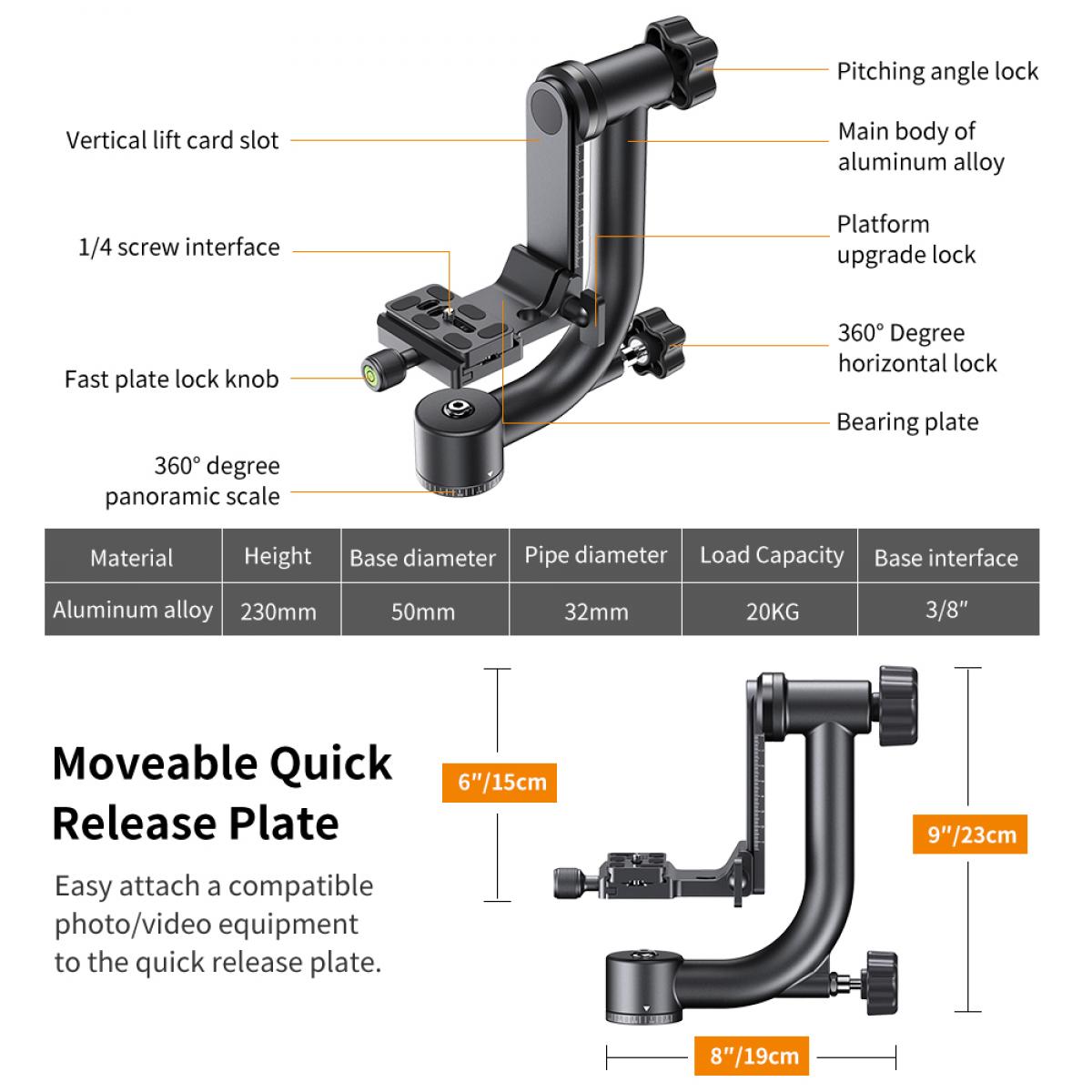 What is the Latest Price of K&F Concept KF31.033 Gimbal Head in Bangladesh?
Please check the latest price of K&F Concept KF31.033 Gimbal Head on above. Also, you can purchase our all K&F Concept camera tripod by amazing offers and get secure payment & fast home delivery. Please check our all K&F Concept camera tripod collection – https://camerasourcebd.com/product-category/photography/tripods-support/