K&F Concept KF09.048V1 KF2324L Video Tripod Best Price in Bangladesh
360-degree panoramic rotation; allows you to take photos at any angle in horizontal and vertical directions, making it easy to take panoramic photos and video shooting; Accurate panoramas can be easily orchestrated; With Standard 1/4″; Screw Mount Compatible for all Digital Cameras, Lenses, most Camcorders, GoPro devices, Binocular, Telescopes.
4 Sections Leg,5 different height adjustment options, and quick-acting locking, height from 18.9"/49cm to 58"/146cm, with the extended center column to meet your needs High demand for shooting.
Weighs only 2.49Lbs/1.13kg, Light-weight but durable; there is a handle on the tripod, convenient to carry. Comes with a storage bag, easy for outdoor photographers to carry and transport.
Easy attachment & padded grip to avoid cellphone damage, Mount stretches between 1.9 to 3.9inches fits all iPhone and Android phone sizes and universal screw attaches to all tripods.
Twist Lock Legs with Anti-Rotation System giving a more convenient leg handling; Multi-function hook allows you to hang additional weight for increased stability; Telescopic adjustment handle and pitch adjustment lever for easy operation and convenient shooting adjustment. 
The K&F Concept KF09.048V1 KF2324L Video Tripod is a professional-grade tripod designed specifically for video recording. Here are some key features of this tripod:
Material: The tripod is made of aluminum alloy, which makes it both lightweight and durable.

Load Capacity: The maximum load capacity of this tripod is 8kg, which means it can support heavier cameras and equipment.

Height: The tripod has a maximum height of 165cm and a minimum height of 62cm, which makes it suitable for a wide range of shooting positions and angles.

Leg Locks: The tripod features flip locks on the legs, which are easy to use and provide a secure grip.

Center Column: The center column can be adjusted vertically, which allows for precise camera positioning.

Pan Tilt Head: The tripod comes with a pan tilt head, which provides smooth movement and easy adjustments.

Leveling Bubble: The tripod has a built-in leveling bubble, which helps to ensure that your shots are level and stable.

Spreader: The tripod comes with a mid-level spreader, which provides additional stability and support.
Overall, the K&F Concept KF09.048V1 KF2324L Video Tripod is a great option for professional videographers who need a sturdy and reliable tripod that can support heavier equipment. Its lightweight design and compact size make it easy to transport, while its sturdy construction and high load capacity make it a reliable choice for a wide range of shooting situations. The pan tilt head and leveling bubble provide smooth and precise camera movement, while the mid-level spreader provides additional stability and support.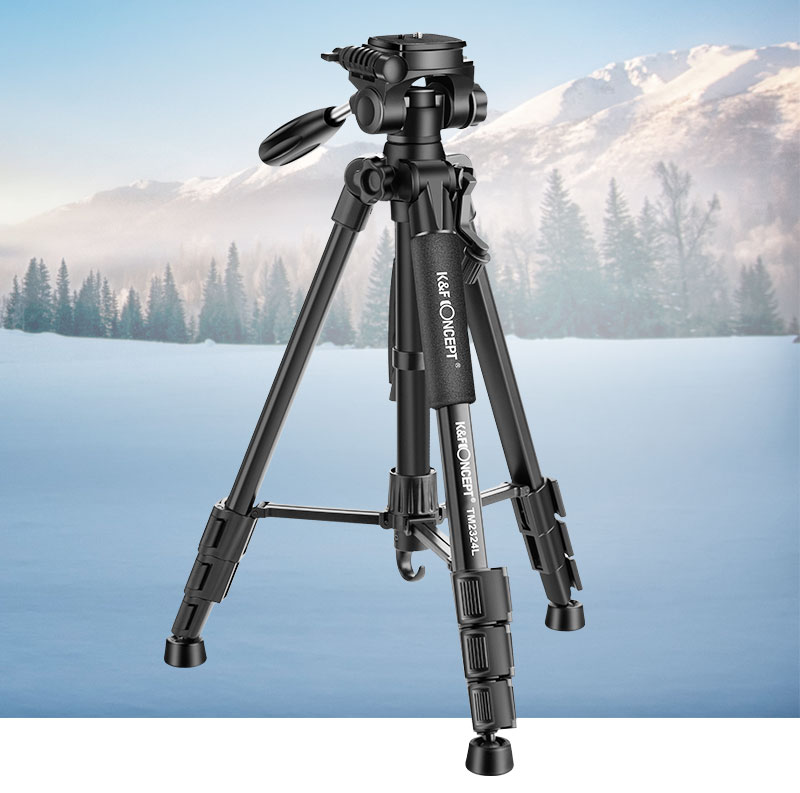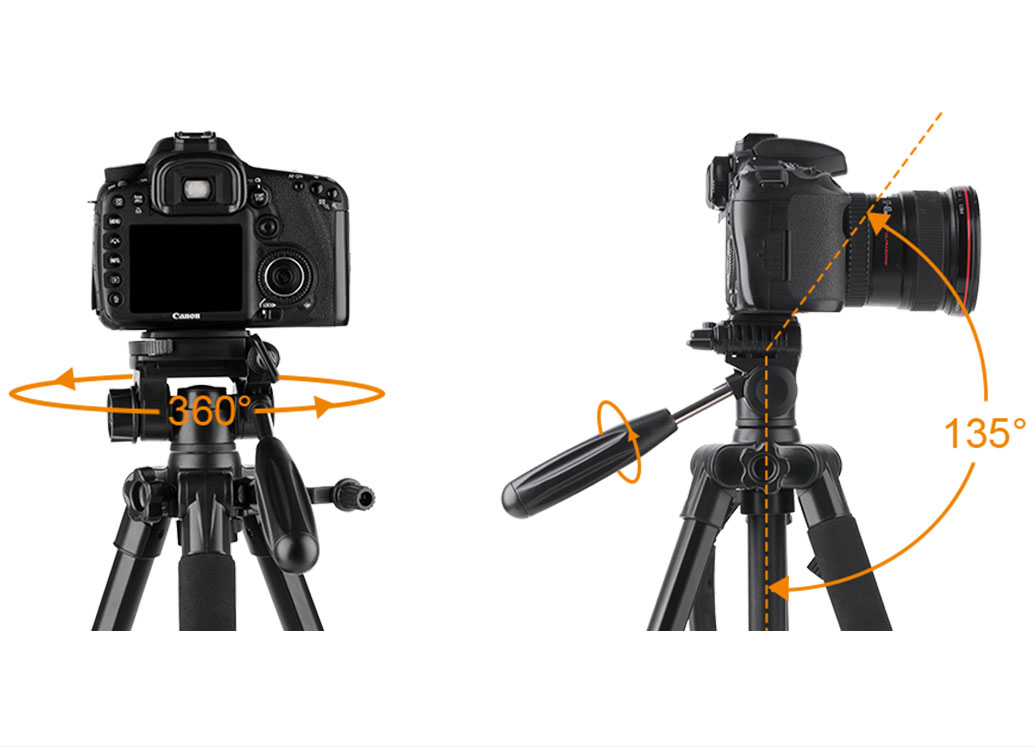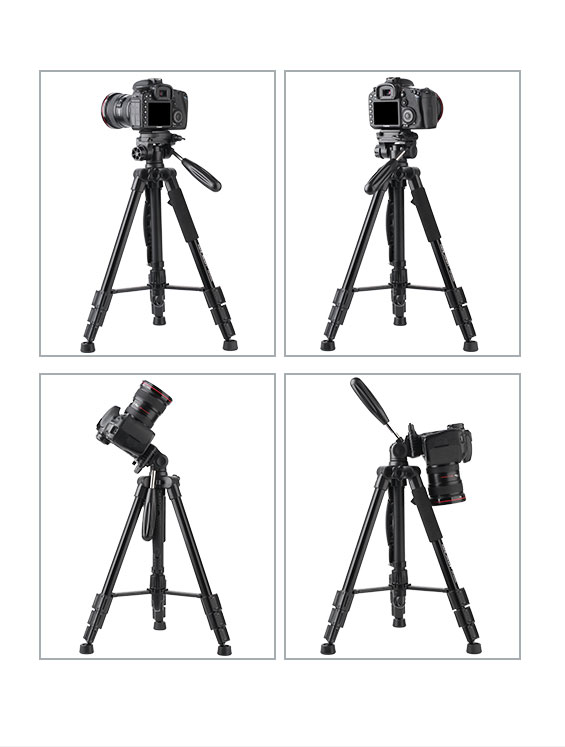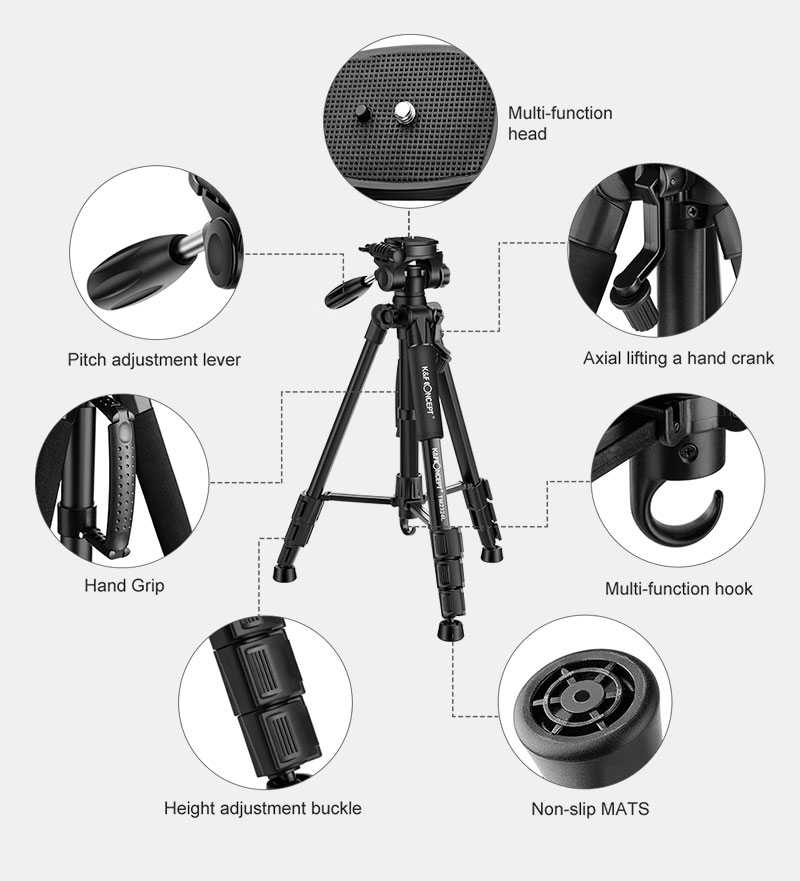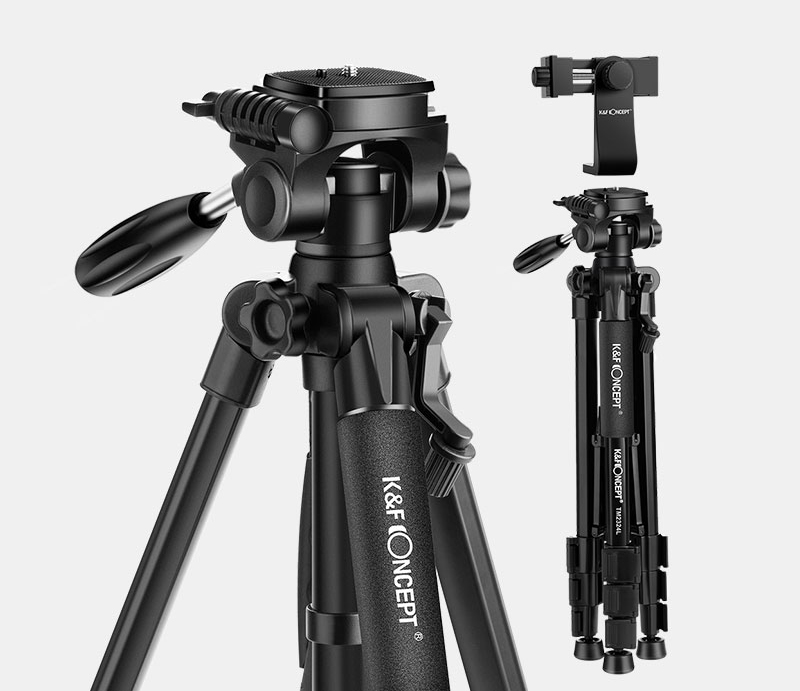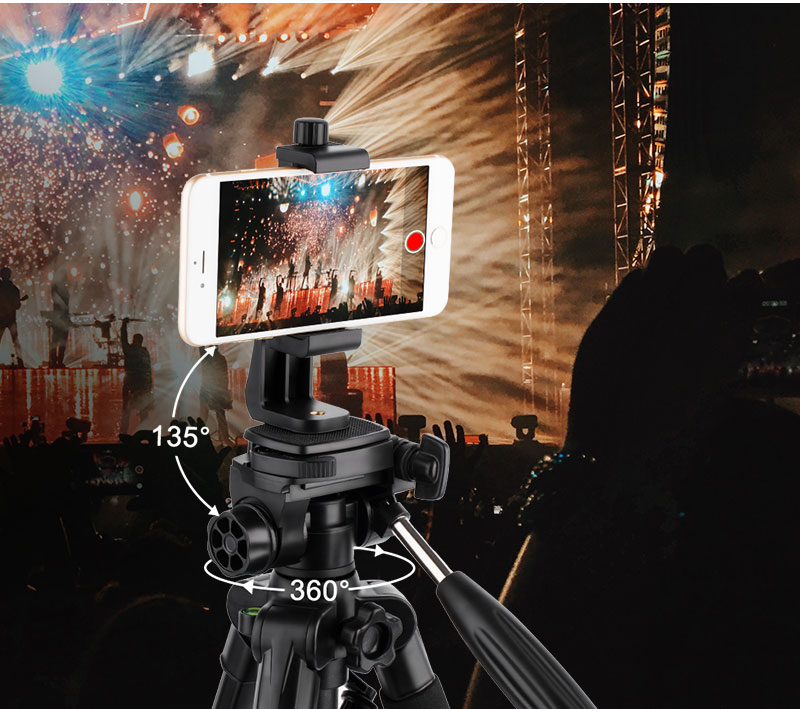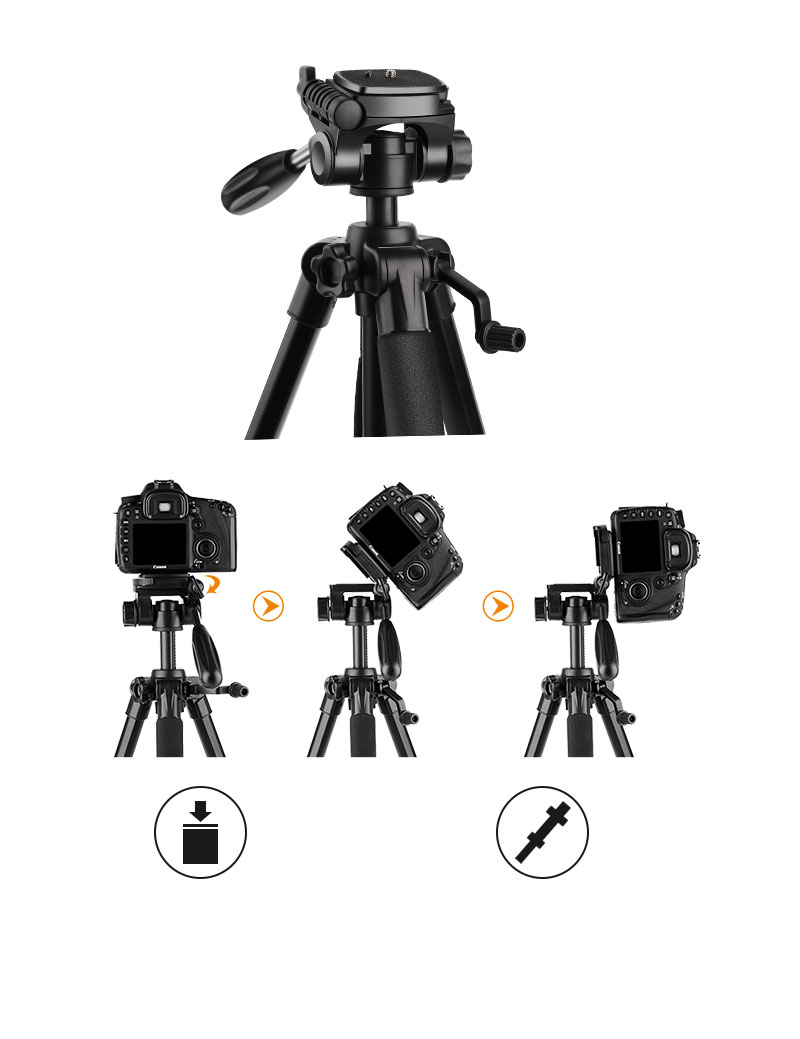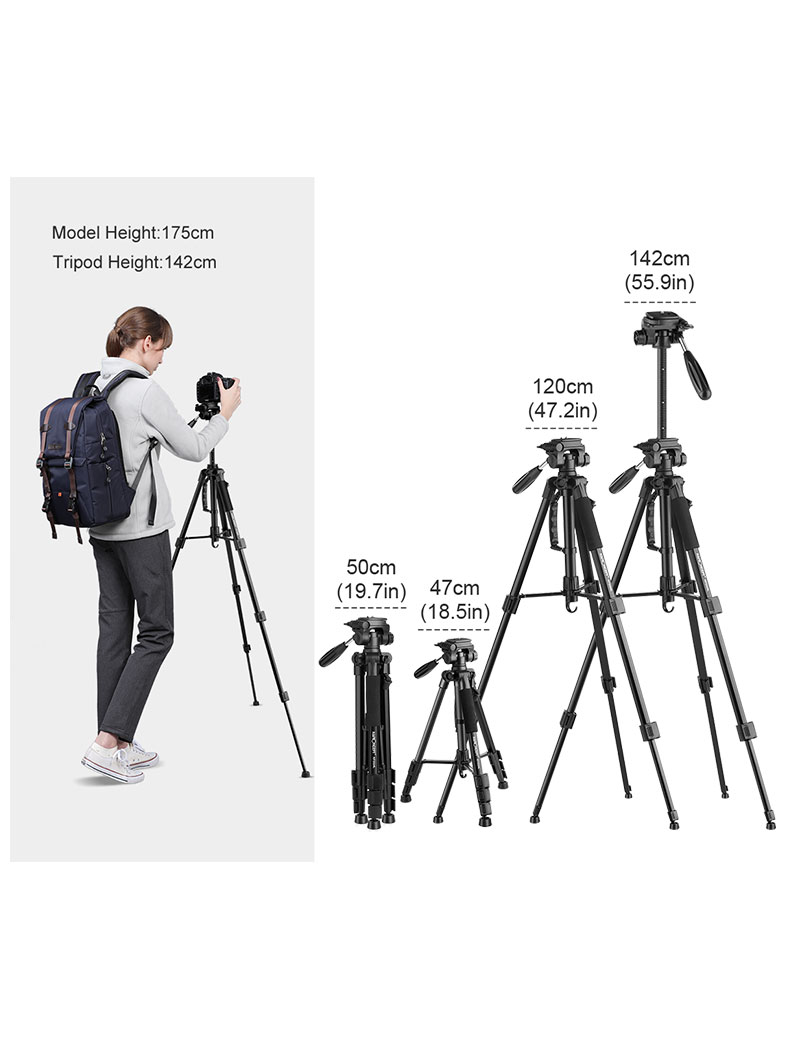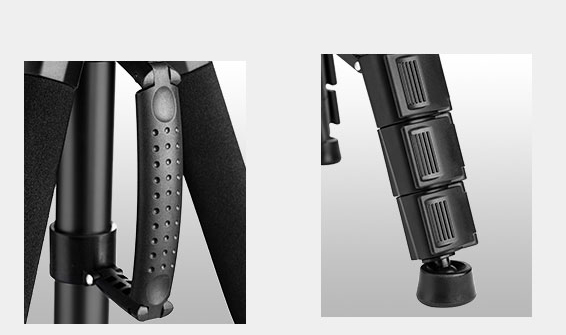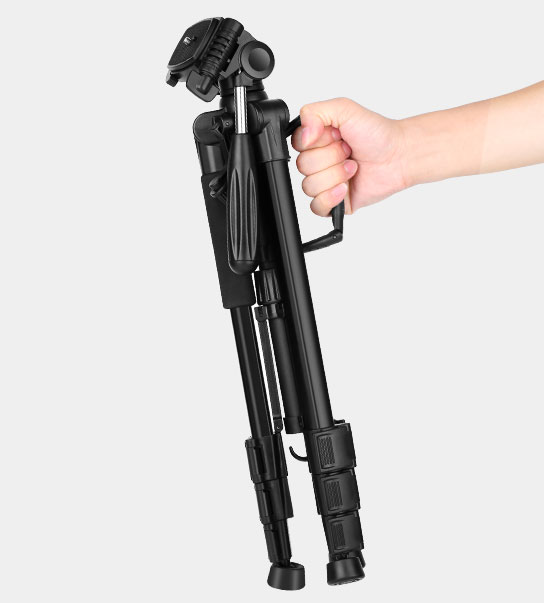 What is the Latest Price of K&F Concept Portable Video Tripod in Bangladesh?
Please check the latest price of K&F Concept portable video tripod on above. Also, you can purchase our all K&F Concept camera tripod by amazing offers and get secure payment & fast home delivery. Please check our all K&F Concept camera tripod collection – https://camerasourcebd.com/product-category/photography/tripods-support/