K&F Concept SKU.1898 Replaceable Versatile Switch Cleaning Pen Set Price in Bangladesh
The K&F Concept SKU.1898 Replaceable Versatile Switch Cleaning Pen Set is a cleaning kit designed for photographers and videographers to clean their camera lenses, filters, and other sensitive equipment. The set includes two cleaning pens, one for dry cleaning and one for wet cleaning, to effectively remove dust, dirt, and smudges from camera lenses and other optical surfaces.
The dry cleaning pen features a retractable brush that can be used to remove loose particles and dust from the surface of the lens. The wet cleaning pen is designed to be used with a cleaning solution and includes replaceable cleaning tips that are gentle on delicate surfaces.
The cleaning solution is alcohol-free and safe for use on coated lenses, filters, and other sensitive surfaces. The kit also includes a microfiber cleaning cloth that can be used to wipe down equipment after cleaning.
The cleaning pens are designed with a versatile switch that allows users to retract the cleaning tip when not in use, preventing contamination and preserving the lifespan of the cleaning solution. The compact and portable design makes it easy to carry the kit with you on the go, ensuring that your equipment is always clean and ready for use.
Overall, the K&F Concept SKU.1898 Replaceable Versatile Switch Cleaning Pen Set is a versatile and effective cleaning solution for photographers and videographers who need to maintain their equipment. The dry and wet cleaning pens, along with the alcohol-free cleaning solution and microfiber cloth, provide a complete cleaning solution for all types of optical surfaces.
Replacement cleaning pen, can support 16mm half-frame / 24mm full-frame cleaning stick / carbon head / brush to switch back and forth

Equipped with 2 16mm half-frames, customized, safe and caring sensors, the front end is soft and scratch-resistant, and cleaning is more assured

All cleaning sticks are individually vacuum packed, portable and hygienic, easy to carry when going out to collect wind, and small in size

The brush is soft and delicate, does not damage the coating, and can clean the dust on the lens and the gap of the camera

Equipped with 2 suede carbon heads to radically remove stubborn dirt
In the Box
Cleaning Pen 1Pc

Cleaning Head 1Pc

APS-C Replaceable Cleaning Stick 2Pcs

Full Frame Replaceable Cleaning Stick 4Pcs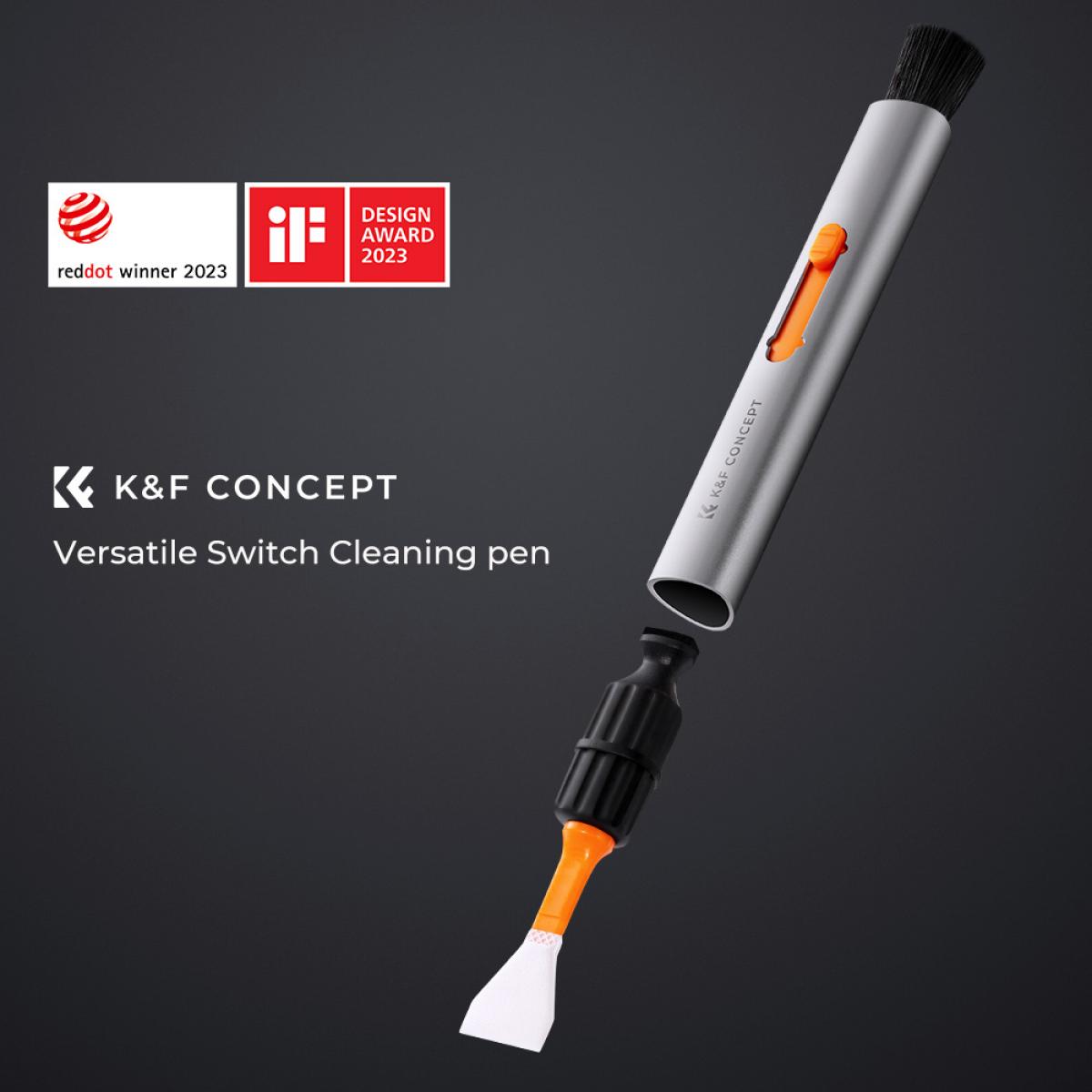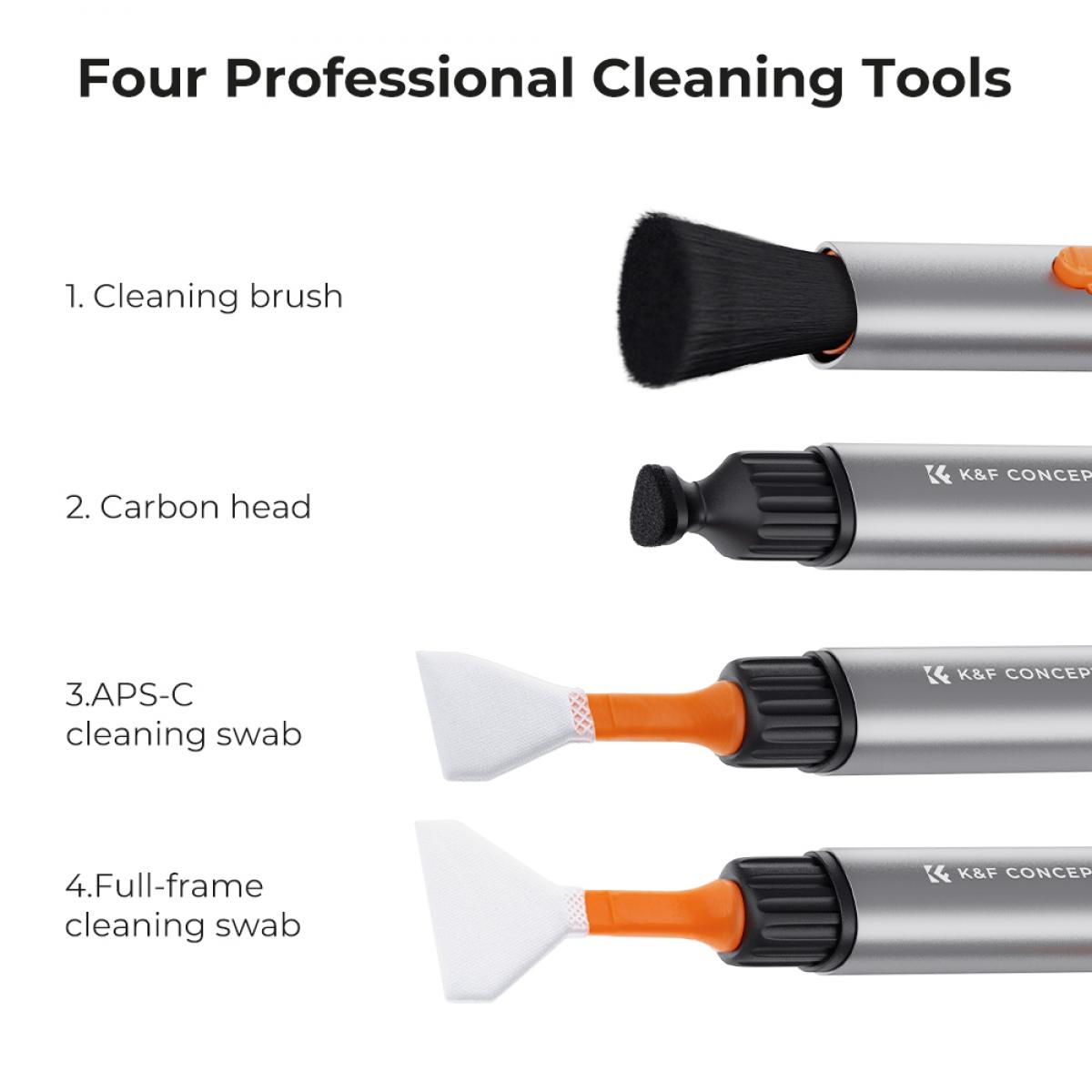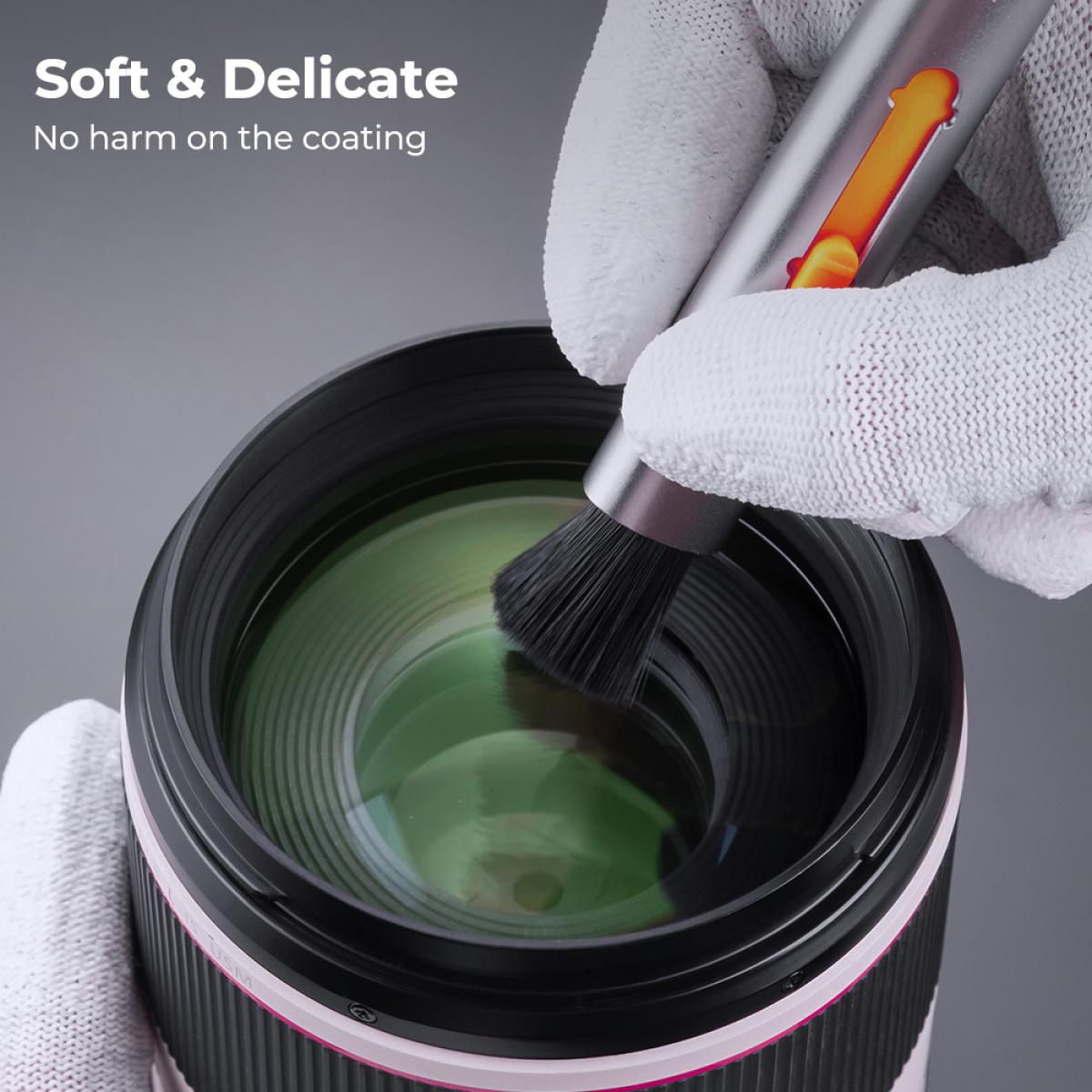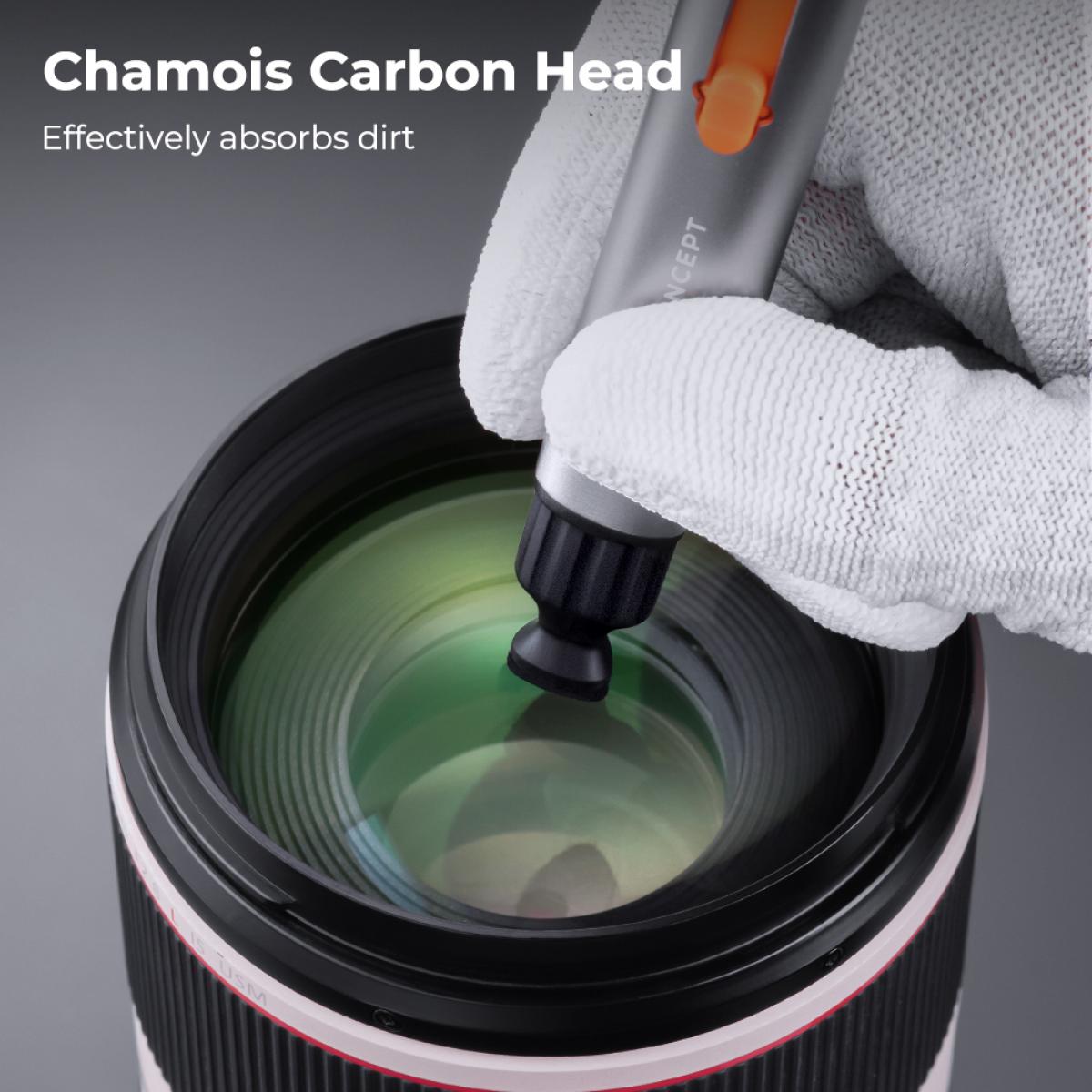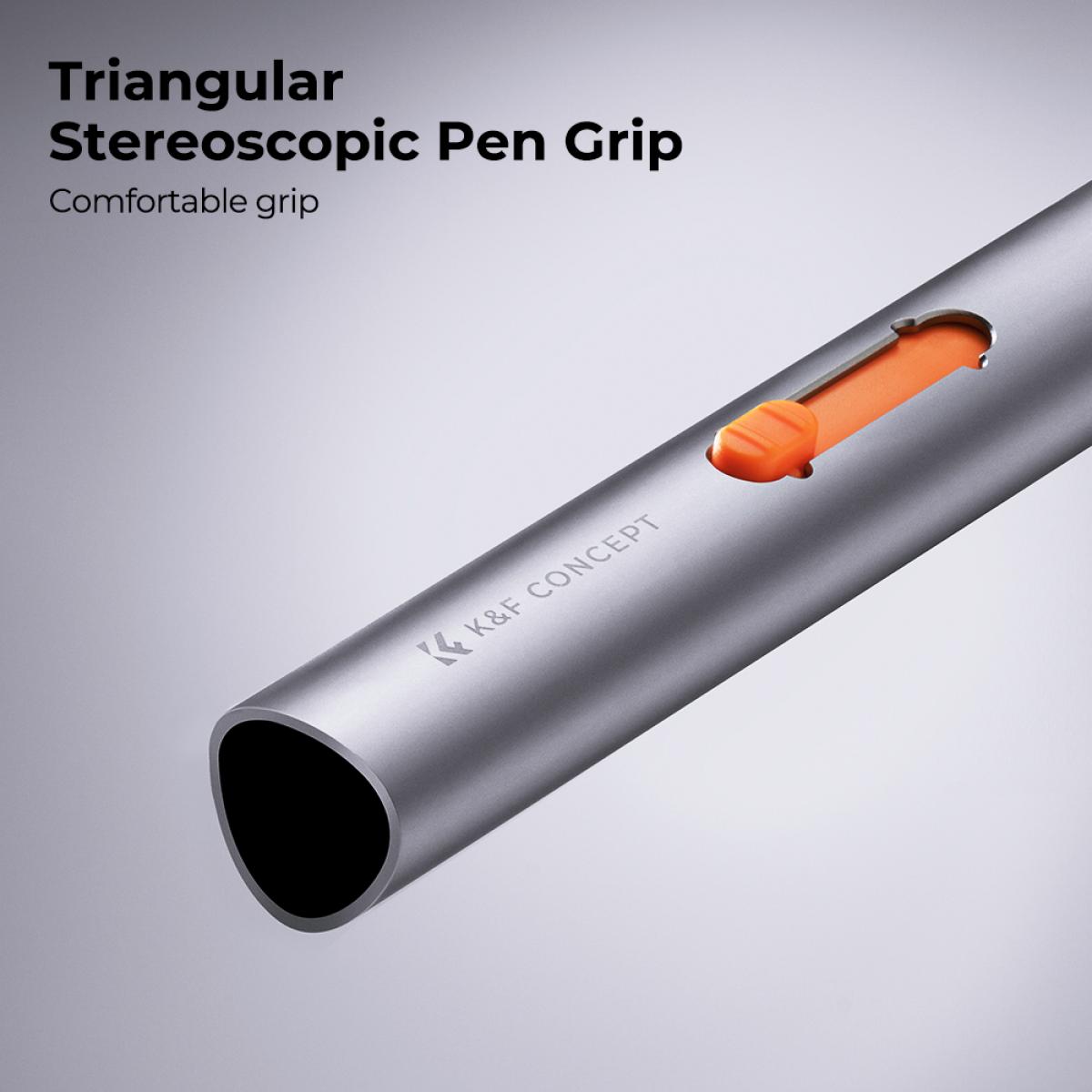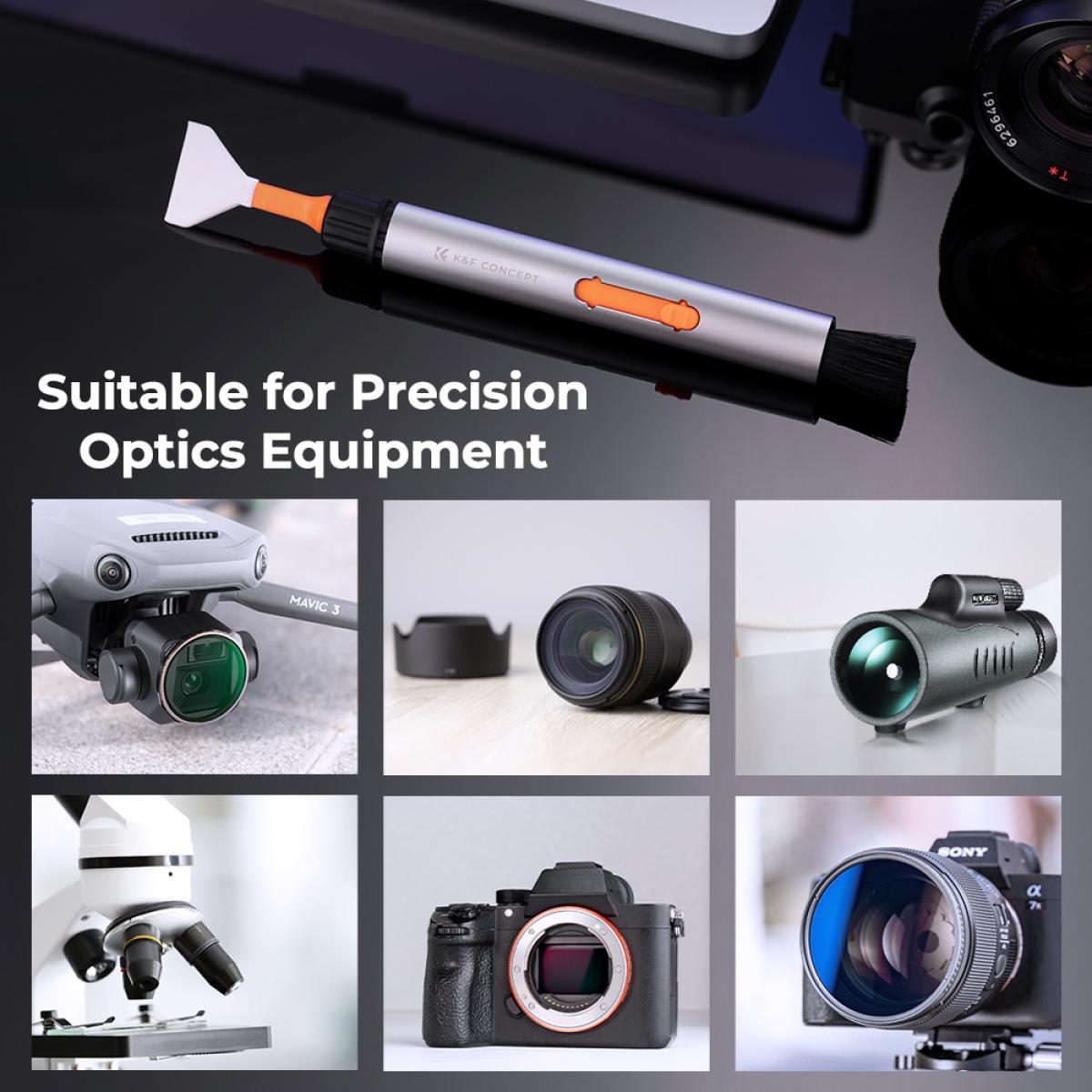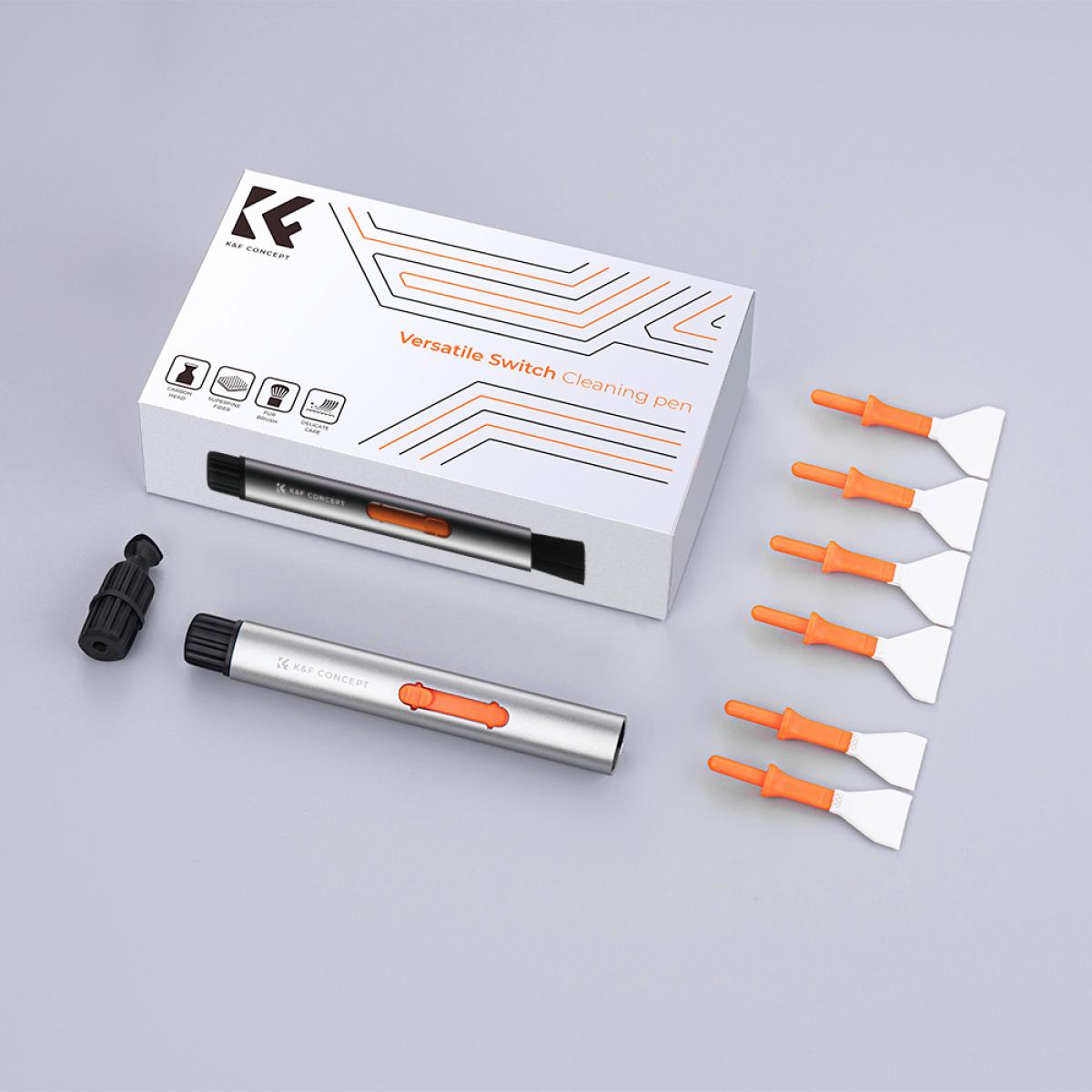 What is the Latest Price of K&F Concept Versatile Switch Cleaning Pen in Bangladesh?
Please check the latest price of K&F Concept Versatile Switch Cleaning Pen on above. Also, you can purchase others all K&F Concept cleaning equipment by amazing offers and get secure payment & fast home delivery. Please check our all K&F Concept cleaning equipment collection – https://camerasourcebd.com/?s=cleaning+kit&product_cat=0&post_type=product